Mercedes Benz C 300 Exterior
2019 Mercedes C-Class front and rear bumpers have been redesigned to reveal the car's dynamic character. Chrome-plated trim comes standard, while the optional AMG-line package features a diamond radiator grill and unique rear diffuser. Meanwhile, the design of the LED headlamps & tail lamps, as well as the 17-inch twin 5-spoke wheel give it a sleek, sophisticated appearance.
BMW 3-Series Exterior
The 330i received a new design for 2019 The fresh styling not only updates the appearance but also improves the car's aerodynamics, aided by wind-cheating tricks such as a smoothed underbody, an optimized wheel design, and an active air flap in the grille. The "kidney" grille has grown in size and the fog lights are more dramatically fashioned. Other details include LED headlights and a chevron-shaped detail on the second-row doors.
Mercedes Benz C 300 Interior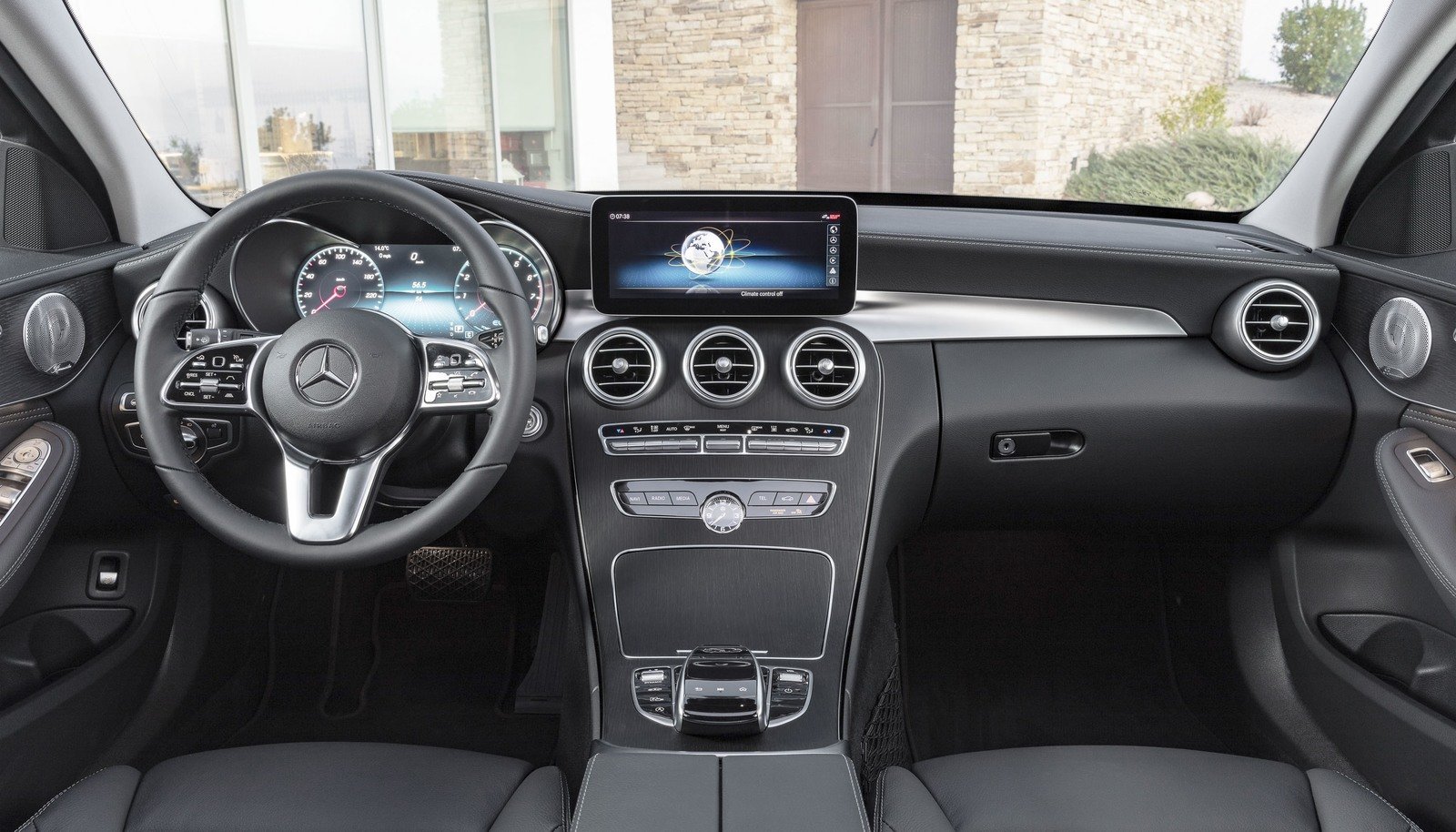 A 2019 Mercedes-Benz C-Class sedan provides room for five people while the convertible and coupe have room for four. It comes standard with leatherette, Android Auto, Apple Car Play and 10.25-inch display.
BMW 3-Series Interior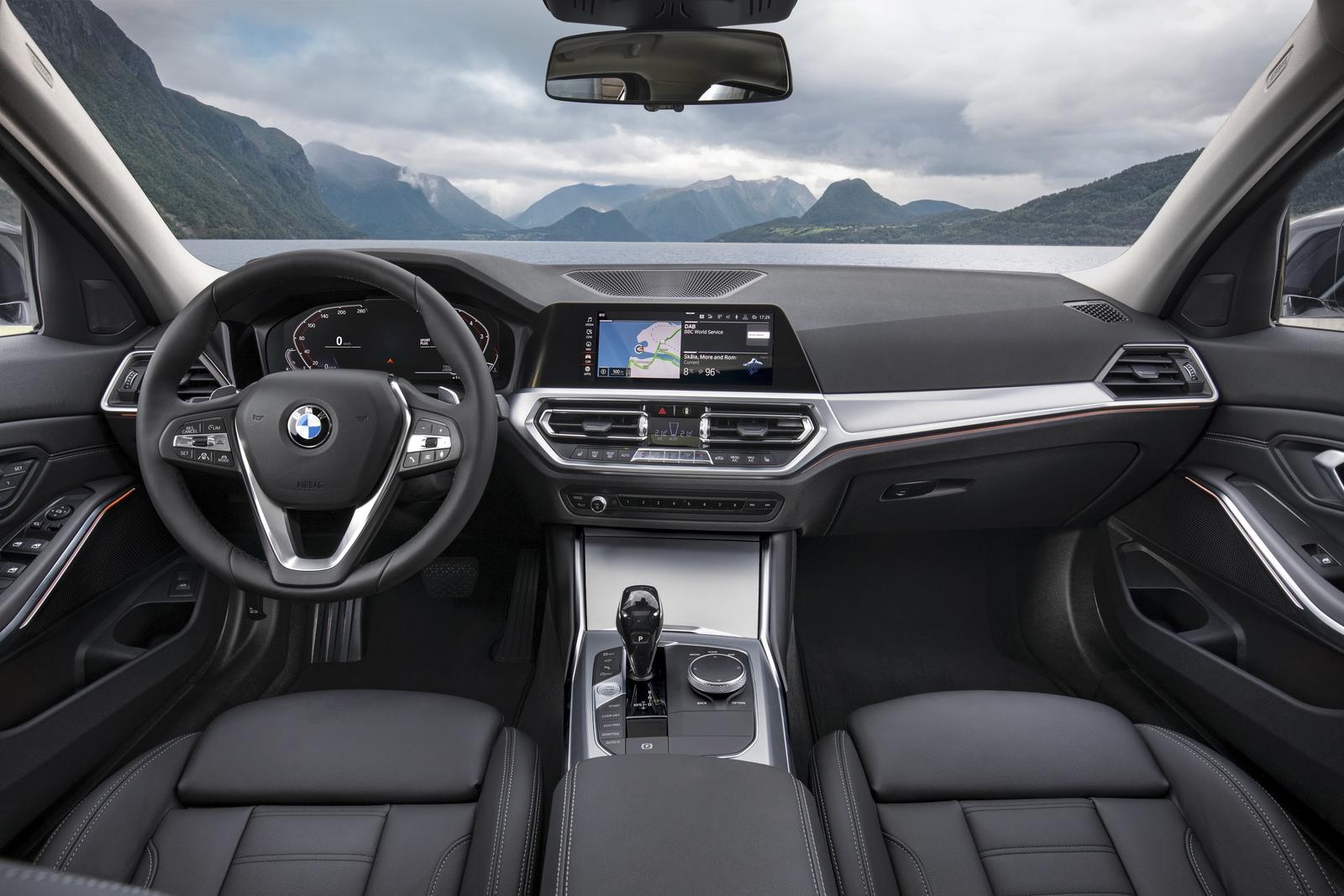 The 2019 BMW 3-Series sedan has room to hold five people. The size and function of the instrument cluster is just one part of the picture, too. It's joined by a 10.30 inch center display that runs on BMW's new ID7 operating system.
Mercedes Benz C 300 Engine and Performance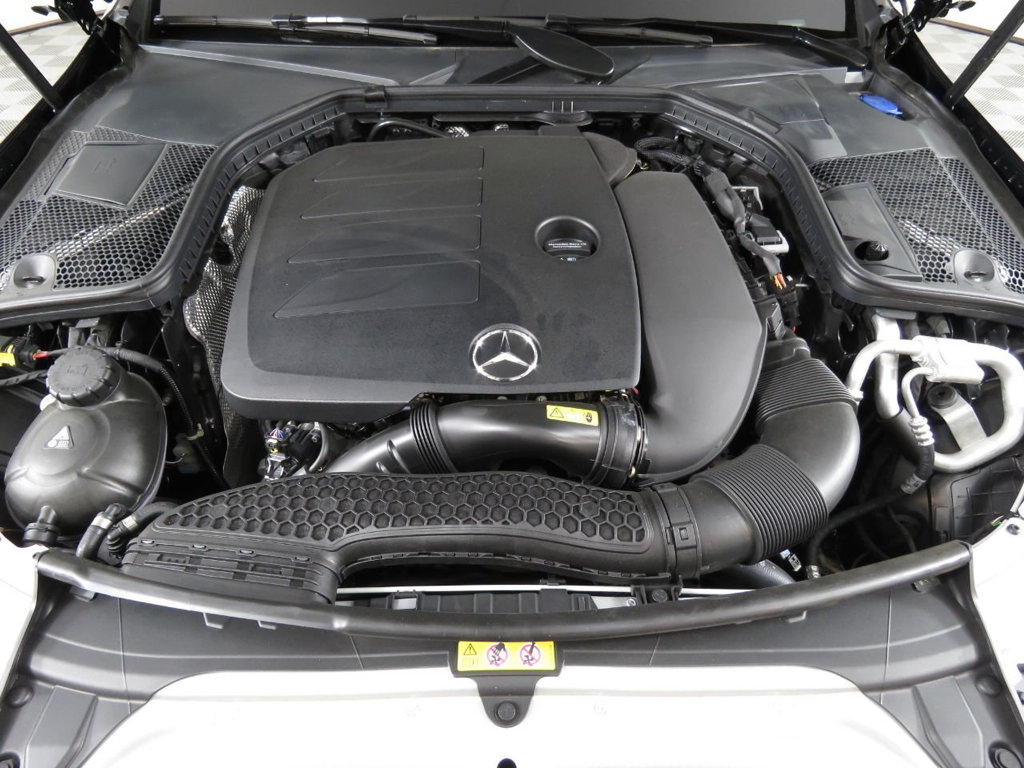 The 2019 C-Class comes with a new 2.0-liter inline four-cylinder engine that makes upwards of 255 horsepower and 273 pound-feet of torque. This comes paired to a 9-speed automatic transmission.
The mid-range C43 and the range-topping, performance-oriented AMG C 63 have their own lines to more power with the former's engine producing 285 horsepower and the latter's engine accounting for 469 horsepower.
Posh and luxurious
enjoyable to drive
slight sluggish on the road MPG-wise
BMW 3-Series Engine & Performance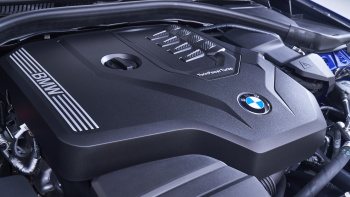 The 330i sedan is powered by a four-cylinder engine that produces 255 horsepower. There is also the 248-horsepower four-cylinder and 322-horsepower six-cylinder. All of these pair to an eight-speed automatic as the company discontinued their manual transmission in 2018.
The M340i comes with a turbocharged 3.0-liter inline-six with a healthy 382 horsepower and 369 lb-ft of torque, and an eight-speed automatic transmission is standard.
Power-packed
engaging to drive
comfortable to ride
remarkable agility
Mercedes Benz C 300 Safety Features
Evasive Steering Assist: This available system can sense when an evasive maneuver is being performed to avoid a collision and can provide calculated steering power to help you avoid the accident and straighten out afterward.
Active Parking Assist: Don't worry about bumping other vehicles in tight spaces with this standard system that can expertly shifts, steers, and brakes for you.
PRESAFE PLUS: If your vehicle detects an impending collision, this system can engage the brakes as well as seat belt tensors to further protect passengers and minimize the impact.
Active Lane Keeping Assist: Stay in your lane with this system which will alert you, and then help guide your car back to your lane if you unintentionally drift.
BMW 3-Series Safety Features
Front Collision warning : The 3 Series will come standard with forward-collision warning and city-speed automatic emergency braking (AEB) with pedestrian and cyclist detection. All-speed AEB, lane-departure warning, and rear cross-traffic alert are optional. Extended Traffic Jam Assistant uses lane-keeping assist, adaptive cruise control, and a driver attention monitoring camera in traffic up to 37 mph.
Park Assist :Optional parking sensors and automatic parking can help squeeze the 3 into tight parallel and perpendicular spaces. BMW explained that the automatic parking feature can maneuver the car out of parallel parking spaces, and it can manage steering, acceleration, braking, and shifting.
Back up Assist : A Back-Up Assistant can recall the steering inputs used when the car last traveled forward and use them to automatically trace a path in reverse, up to 150 feet. During this action, the driver has to operate the accelerator and brake pedal. The surroundings can be seen with a 360-degree view on the dash; drivers can also access a three-dimensional live view from the car on their smartphone.