If you have non-stock tires installed on your car, you need to understand tire size comparison. You don't want to purchase new tires only to find out that they don't fit. Your tires are responsible for many things including, performance, handling, comfort, and driving safety. That's why we curated these important details to help you choose the right sizes when upgrading your wheels and tires.
Tire Size Conversion Chart
Tires are very important and you should understand their measurements. With a tire size conversion chart, you can figure out the right measurement of a tire. The chart also enables you to know the correct replacement for your car's original tires.
You should know that no tire size conversion chart can provide you with perfect measurements. However, the correct size depends on factors like wheel size and diameter. If you want to determine how close a match the tread footprint is, the best method is by measuring outside diameters.
You can also ask a dealer to help you with all the required information before purchasing new tires for your car. They are knowledgeable and should be able to advise you.
Tire Size Comparison Examples by Wheel Size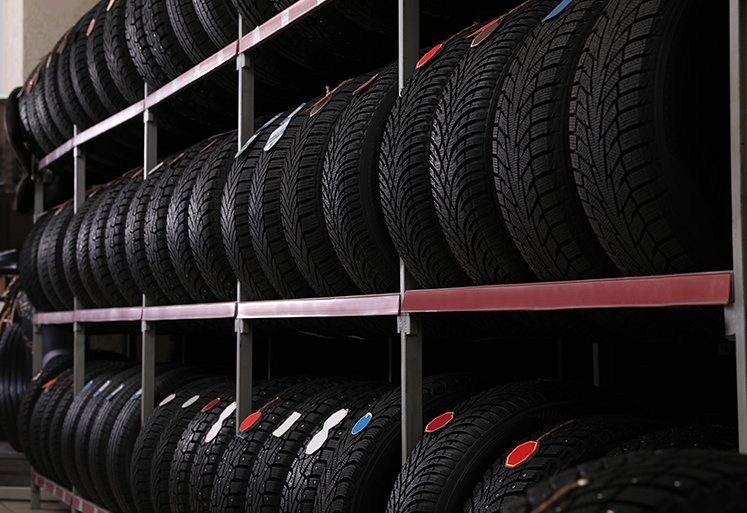 Metric Tire Size Comparison for 14′ Wheels
19' Tire Diameter
105/70R14 = 19.8X4.1R14
20′ Tire Diameter
115/70R14 = 20.3X4.5R14
125/70R14 = 20.9X4.9R14
21′ Tire Diameter
165/55R14 = 21.1X6.5R14
22′ Tire Diameter
135/80R14 = 22.5X5.3R14
165/65R14 = 22.4×6.5R14
185/55R14 = 22×7.3R14
185/60R14 = 22.7×7.3R14
195/55R14 = 22.4×7.7R14
205/50R14 = 22.1×8.1R14
205/55R14 = 22.9×8.1R14
225/50R14 = 22.9×8.9R14
23′ Tire Diameter
175/65R14 = 23×6.9R14
175/70R14 = 23.6×6.9R14
185/65R14 = 23.5×7.3R14
195/60R14 = 23.2×7.7R14
205/60R14 = 23.7×8.1R14
24′ Tire Diameter
185/70R14 = 24.2×7.3R14
185/75R14 = 24.9X7.3R14
195/65R14 = 24×7.7R14
195/70R14 = 24.7×7.7R14
215/60R14 = 24.2×8.5R14
225/60R14 = 24.6×8.9R14
25′ Tire Diameter
185R14 = 25.7×7.3R14
195/75R14 = 25.5×7.7R14
205/70R14 = 25.3×8.1R14
215/70R14 = 25.9×8.5R14
235/60R14 = 25.1×9.3R14
245/60R14 = 25.6×9.6R14
26′ Tire Diameter
195R14 = 26.2×7.8R14
205/75R14 = 26.1×8.1R14
215/75R14 = 26.7×8.5R14
225/70R14 = 26.4×8.9R14
26X8.5R14
27′ Tire Diameter
205R14 = 27×8.2R14
27X8.5R14
27X9.5R14
28′ Tire Diameter
28X10R14
30′ Tire Diameter
30X10R14
Tire Comparison Examples by Tire Diameter
22′ Diameter Tire Size Comparison:
13′ Wheel Size
155/80R13 = 22.8×6.1R13
175/70R13 = 22.6×6.9R13
205/60R13 = 22.7×8.1R13
22X8R13
14′ Wheel Size
135/80R14 = 22.5X5.3R14
165/65R14 = 22.4×6.5R14
185/55R14 = 22×7.3R14
185/60R14 = 22.7×7.3R14
195/55R14 = 22.4×7.7R14
205/50R14 = 22.1×8.1R14
205/55R14 = 22.9×8.1R14
225/50R14 = 22.9×8.9R14
15′ Wheel Size
125/80R15 = 22.9X4.9R15
145/65R15 = 22.4×5.7R15
155/60R15 = 22.3×6.1R15
165/60R15 = 22.8×6.5R15
175/55R15 = 22.6×6.9R15
195/50R15 = 22.7×7.7R15
22X8R15 22.5X4.5R15
245/40R15 = 22.7X9.6R15
275/35R15 = 22.6×10.8R15
16′ Wheel Size
125/70R16 = 22.9X4.9R16
175/50R16 = 22.9×6.9R16
195/40R16 = 22.1×7.7R16
195/45R16 = 22.9×7.7R16
205/40R16 = 22.5×8.1R16
215/35R16 = 21.9×8.5R16
215/40R16 = 22.8×8.5R16
How to Check Tire Size
As mentioned earlier, you must understand your tire size conversion chart. This way, you can make correct replacements to your car's original tires. You can easily check your tire size in the few steps listed below.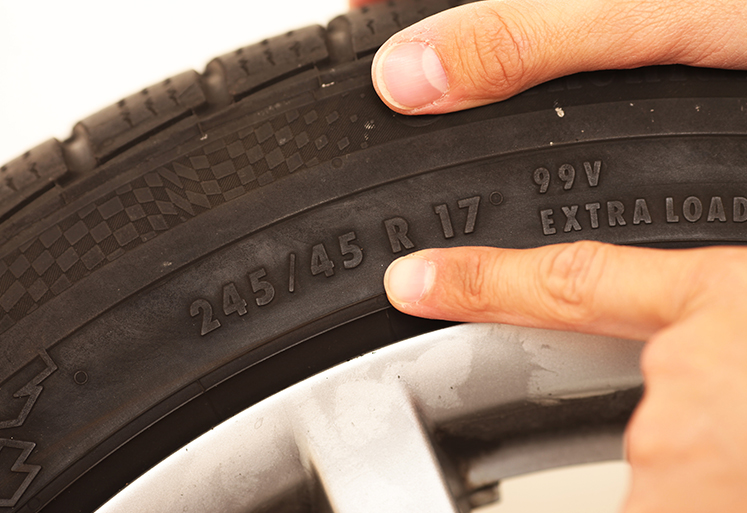 Step 1: Check your car's manual
First of all, you need to check your car's manual to confirm the size.
Step 2: Check the number on the sidewall of a front tire
You need to compare your tire size with the number on the sidewall of a front tire. For example, say the number on the tire is 220/50R-14, the '220''225' describes the tire's width in millimeters.
The other part of the number sequence, '50R' carries two kinds of information. It means that the sidewall aspect ratio or height is 50% of the tire's width.
The letter 'R' shows that the speed rating of the tire is less than 150mph. The letter for tires rated to run at speeds over 150mph is 'ZR'.
Step 3: Check wheel size compatibility
The last number '14' indicates the compatible wheel size. This means that the tire is perfect for a wheel with a 14-inch diameter. If you want to figure out the correct size of your rear tires, you will need to follow a similar process.
How Important Are Correct Tire Measurements?
Correct tire measurements are very important. Imagine buying a new pair of shoes only to discover that they are not your size. That's how it feels when you use the wrong tire measurements when purchasing a replacement for your original car tires.
You must check every single dimension, including width, height, speed rating, and wheel diameter when purchasing a tire. Ensure that these dimensions match your wheel for driving performance and safety. For instance, if you purchase a tire that has the wrong diameter, it will affect speedometer accuracy.
Also, if the height and width are more than the required measurements, it will cause your chassis or car's body to bump with the road surface. Incorrect tire measurements can affect the wheel speed sensors and cause problems with the anti-lock braking system (ABS).
Ensure that the tires you want to purchase match the recommended tire size by your car's manufacturer. Once you have done this, you can then go ahead to scan the tire size conversion chart and place an order.
Conclusion
Car tires are extremely important, as they help to ensure smooth running. Choosing the wrong replacement for your original tires can lead to problems and attract expensive repairs. Luckily, the information above will help you avoid this mistake.