As far as cars are concerned, the Japanese automobile industry is a trailblazer. Many people from all over the world prefer to own JDM cars like Nissan Skyline, Toyota Alphard, and Subaru Impreza. Customers in the UK find it very rewarding to purchase imported cars from Japan at car auctions. Not only do they get to skip the UK waitlist, but they also enjoy an incredibly great value for their money.
Importing Japanese used cars requires a lot of paperwork. But, it's something you can handle with a few steps. That's why we have curated this in-depth guide so you can successfully import your car to the UK.
What You Need to Know When Importing a Car from Japan to the UK
The best ways to import vehicles from Japan is through the Japanese Car Auction which is exclusive only to Japanese Car Exporters, Kobe Motor can purchase a car for you at the Auctions!. You can also buy your desired car and sort out shipping simultaneously with Kobe Motor Company. UK is populated mainly by right-hand drive vehicles which makes importing a car from Japan a good choice. Although left-hand drive cars are completely legal, most people in the UK prefer right-hand drive vehicles.
You can't lend or sell any used car imported into the UK from Japan. It's not allowed in the country, as used import cars are only for personal use. However, you may re-export the vehicle after six months of purchase.
Your choice of a shipping port should be based on proximity. It's important that you use a port that is close to your location. The shipping ports in the UK include Bristol, Liverpool, Newcastle, Southampton, and Tilbury.
The inspections carried out on import cars in the UK depend on age. For instance, a used car under three years of age will undergo the IVA test. Import cars within the age range of three to ten years must pass the IVA and MOT tests. But if the vehicle is older than ten years, it will only need to pass the MOT test.
What Do I Need to Do After Purchasing my Car?
You have successfully purchased your dream car! As exciting as that sounds, your car importation journey isn't over yet. There are still a few more steps you need to take. Let's walk you through it.
1. Inform the HM Revenue and Customs (HMRC)
Once your car purchase is complete, the next thing to do is inform HMRC about it. Informing HMRC is a prerequisite step to registering your new car. Be sure to do this within 14 days after your car arrives in the UK. If you exceed the 14-day limit before going to HMRC, you'll have to pay a fine before you get to register your car.
There are a few exceptions, though! If you buy a car with an engine below 7.2kw or 49cc, you won't be required to inform HMRC before registration.
2. Undergo the Inspections in the UK
Since technical regulations in Japan is not the same as in the UK, import cars need to undergo inspection under the Individual Vehicle Approval (IVA) scheme. Governing bodies in the UK will ensure that your new car is safe enough to be on the road. If you import a car that's not up to ten years old into the UK, you'll need an IVA certificate to register it.
3. Register and Tax your Car
Once you have completed the first and the second step, your next move will be to register your car in the UK. If you purchased a used car, you'd be required to fill out a V55/5 form. Here's a list of documents you must take with you when going to the Driver and Vehicle Licensing Agency to submit the form:
Proof of identity, which may include passport, birth certificate, or driving license
Proof of billing/address, which includes council tax bill and utility bill
Cost of vehicle tax
Motor insurance from a UK-based provider
Vehicle registration fee
MOT certificate
De-registration certificate
IVA certificate
Proof of customs clearance
On completing your registration, the DVLA will carry out testing and potential modifications on your car. At the end of the inspection, the DVLA will issue you a V5C registration certificate. You will also receive the documents you submitted during the application process. Bear in mind that getting your registration certificate could take up to six weeks.
What Documents Do I Need for Customs Clearance?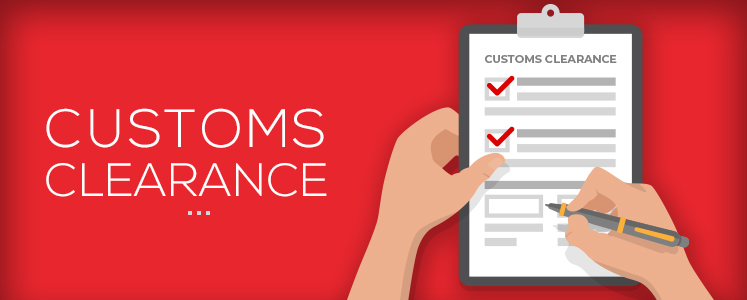 Here's a list of the required documents for customs clearance:
Proof of ownership – a purchasing invoice from Kobe motor company
Bill of Lading (BOL)
Motor insurance from a UK-based company
Proof of original identification
Proof of identity, which could include passport, birth certificate, or driving license
De-registration Certificate
Trader's Unique Reference Number (TURN) – for commercial importers
Proof of address, any official document such as utility bills
What Import Duties and Taxes Do I Need to Pay?
Your importation isn't complete without VAT and duty payments which are payable through customs. You'll be required to pay an import VAT of 20% and a duty rate of 10% when you import a used car from Japan. Here's an easy way to calculate the import duty:
Your car's import duty = 10% x (the price of the car + shipping fee)
And if you want to compute the import VAT, here's how to do it:
Import VAT = 20% x (price of the car + shipping fee + admission fee + UK duty)
The import duty is non-refundable. Conversely, for cars purchased from a VAT-registered company, the buyer can reclaim the import VAT.
Final Thoughts
Japanese used cars are durable, efficient, and technically advanced, which is why they are popular today. Importing them to the UK might seem like a daunting task, but you can do it in a few steps. Feel free to follow the guidelines listed above, as they'll set you on the right track to purchasing your dream JDM car.