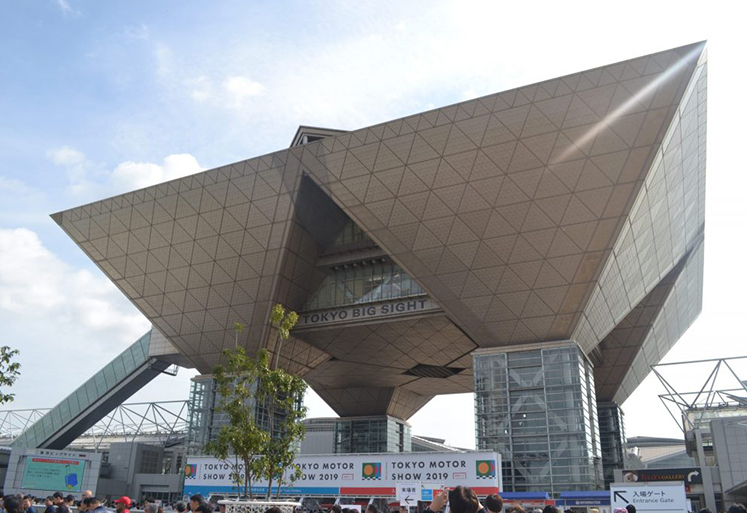 Welcome to KobeMotorCompany's extended coverage of the Tokyo motor show, one of Japan's biggest automotive events.
Nissan's Ariya concept lights up the Tokyo Motor Show – One of the wildest design you have witnessed from Nissan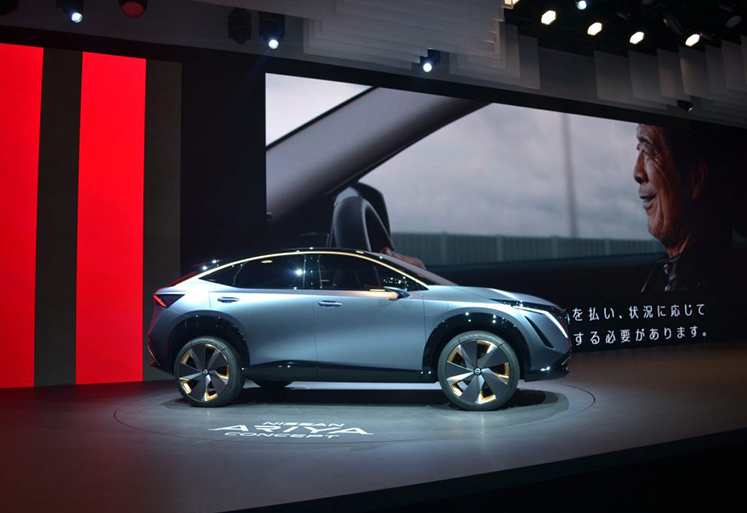 2021 Nissan Ariya power and range
The Ariya uses two of those – one on the front axle, one on the rear – to create an intelligent four-wheel drive system that Nissan promises will deliver great ability in corners and off-road. Performance remains under wraps, but the IMx supposedly had 423 bhp and a range of 373 miles. Take the latter with a pinch of salt, because even the high-end Tesla Model X gets just 314 miles on the official test.
The interior design also shows progress, with a pared-back dashboard featuring a 12.3in infotainment screen. Other technology includes the next evolution of Nissan's ProPilot active safety system, which will eventually allow the car to drive autonomously, plus the facility to heat or cool the car prior to leaving, a digital personal assistant and wireless software updates.
Nissan reveals electric IMk city car concept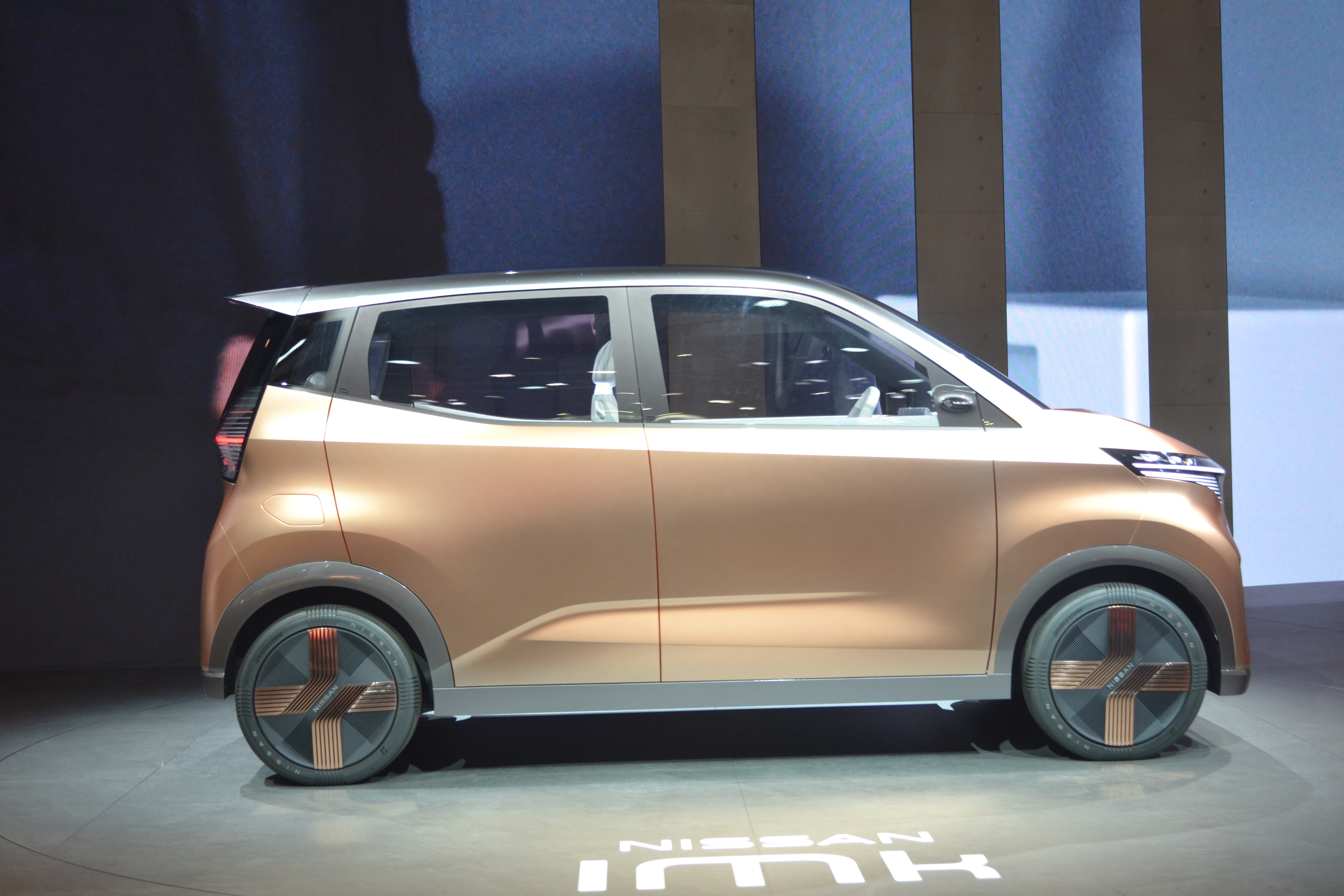 The IMk concept is finished in an 'Akagane' exterior color that pays tribute to copper artwork, and a new take on the 'V-motion' front grille that is stacked to look like wooden slats. Other exterior highlights include cross-style wheels, a floating roof design, stacked tail-lights and a roof-mounted spoiler.
The IMk fuses a modern, clean look, driven by its Japanese heritage, with cutting-edge EV technology. "It's a luxury small EV that I hope a lot of customers are going to drive."
No details have been revealed about the emissions-free drive-train however, but Nissan said "the electric motor delivers excellent acceleration and a high level of responsiveness that's effective in stop-and-go traffic and even on steep slopes".
Other Nissan cars : Gallery
source: KOBEMOTORCOMPANY